Sometimes being a small business you have to walk that extra mile to get what you want. I am going to tell you rather funny story of how I acquired my vintage display cabinet.
So I have been looking for a nice and affordable cabinet for quite some time now and finally came across this beautiful cabinet on eBay. Placed a bid on it and few days later I found out was a highest bidder and became a proud owner of my new cabinet. Of course I had not noticed beforehand that it was local collection only and we had to go to Wokingham (like, where is this place?!) to pick it up. Living in London means like most of the people we do not own a car. The pick up was arranged on Saturday noon and with a help of my lovely husband we actually managed to get it to my studio! See pictures below and read captions of how we did it.
Day started with a bike journey from home to my studio at Cockpit Arts – about 10 miles one way. (Yes, I changed my clothes to dry once) From there we walked to Waterloo station and took a train to Wokingham.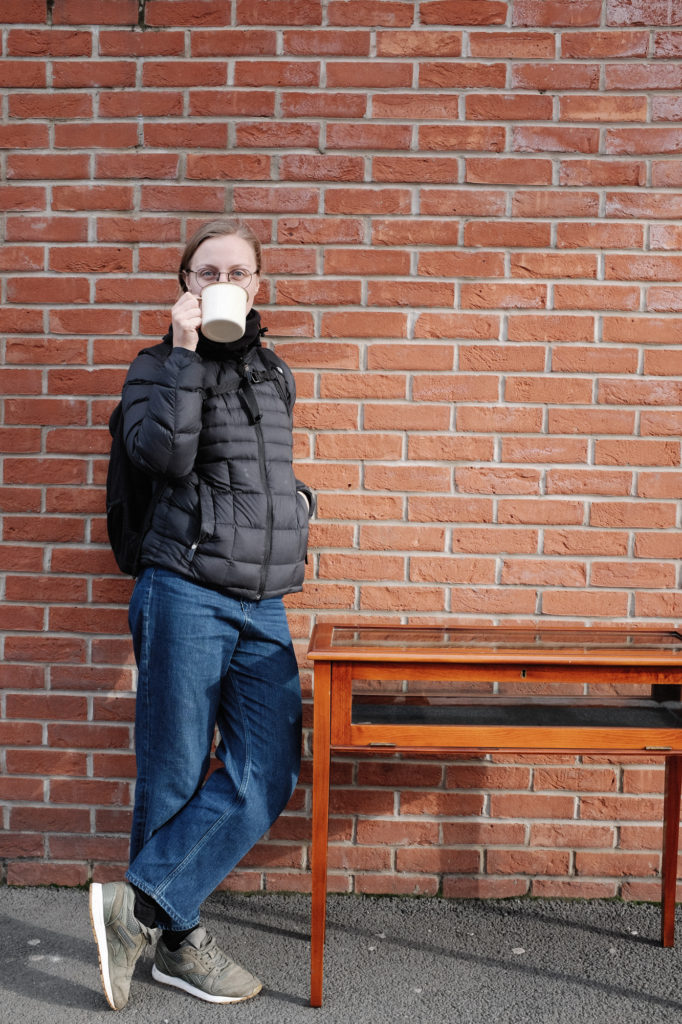 Once we got to Wokingham the seller was very kind and brought the cabinet to the station. Minutes later we were waiting for our train back to London and enjoying a warm cup of tea.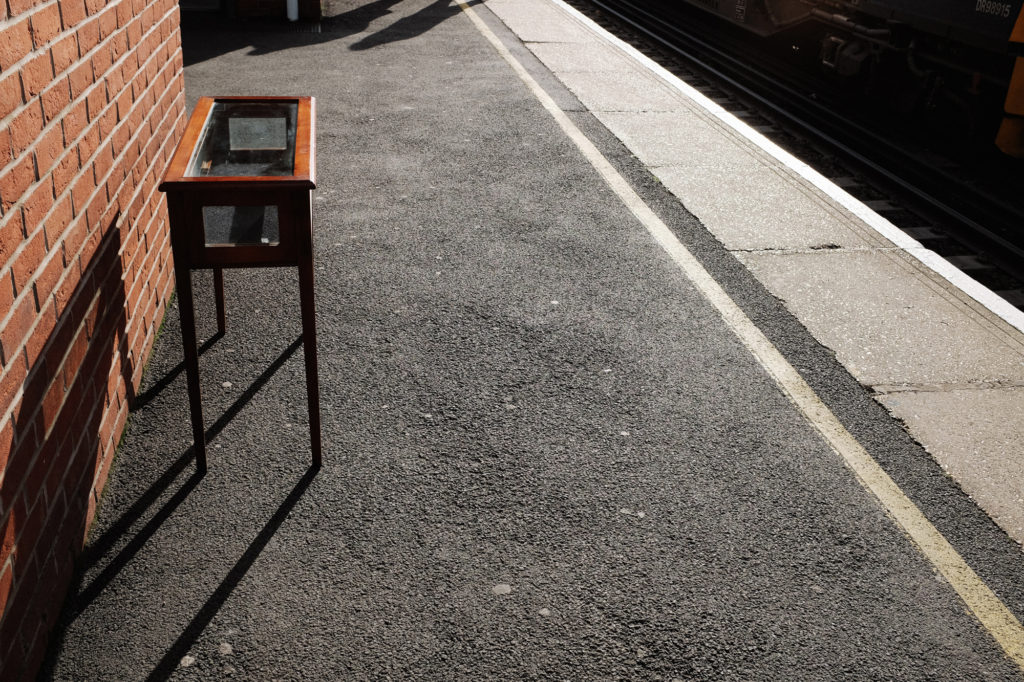 The train station was becoming a lot busier, and one lady mistook my new cabinet for a coffee table and put her cup on it! Haha was rather funny situation when I told her it actually does not belong to the station and in fact was my display cabinet.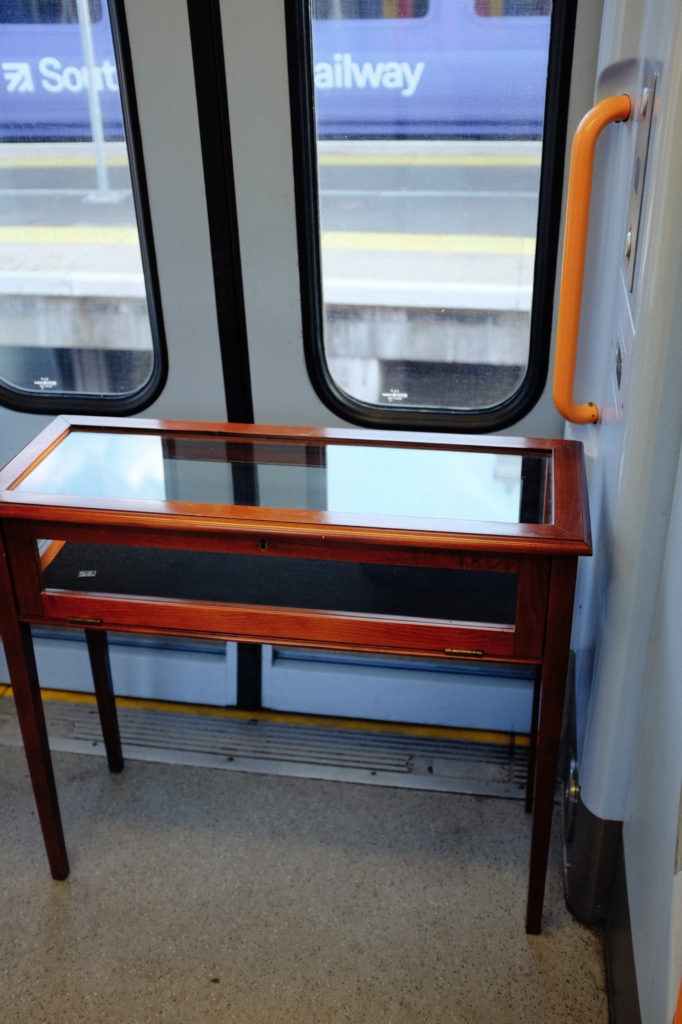 We finally got on the train, but what we didn't about some horse race taking place at Ascott and rugby game at Twickenham! You can only imagine how packed the train was.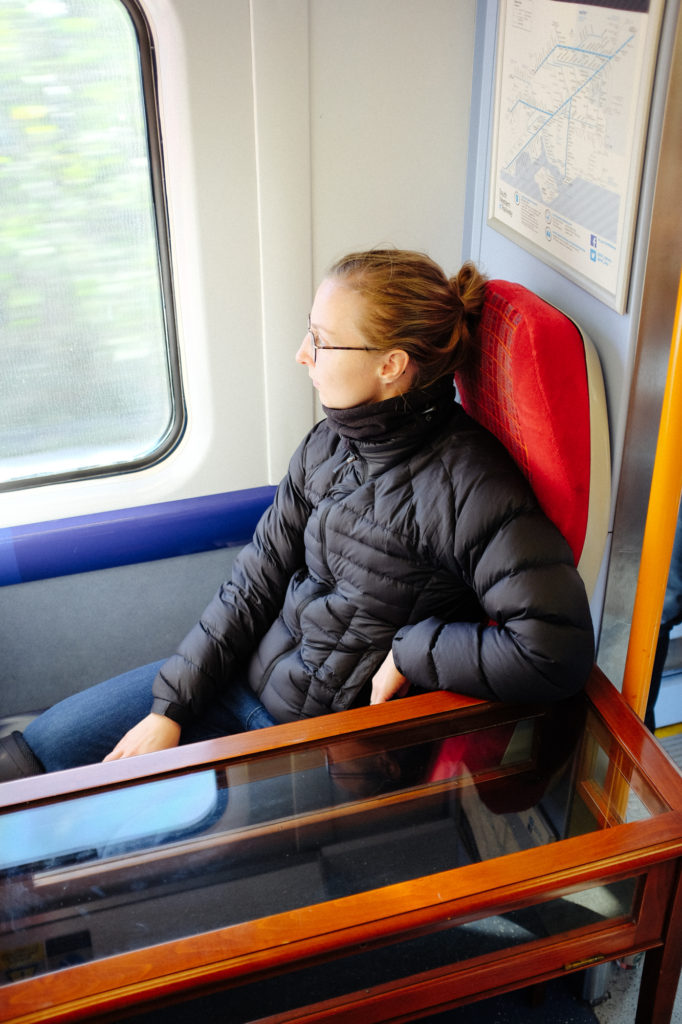 Unavoidably, we received a few grumpy looks and questions from intrigued passengers.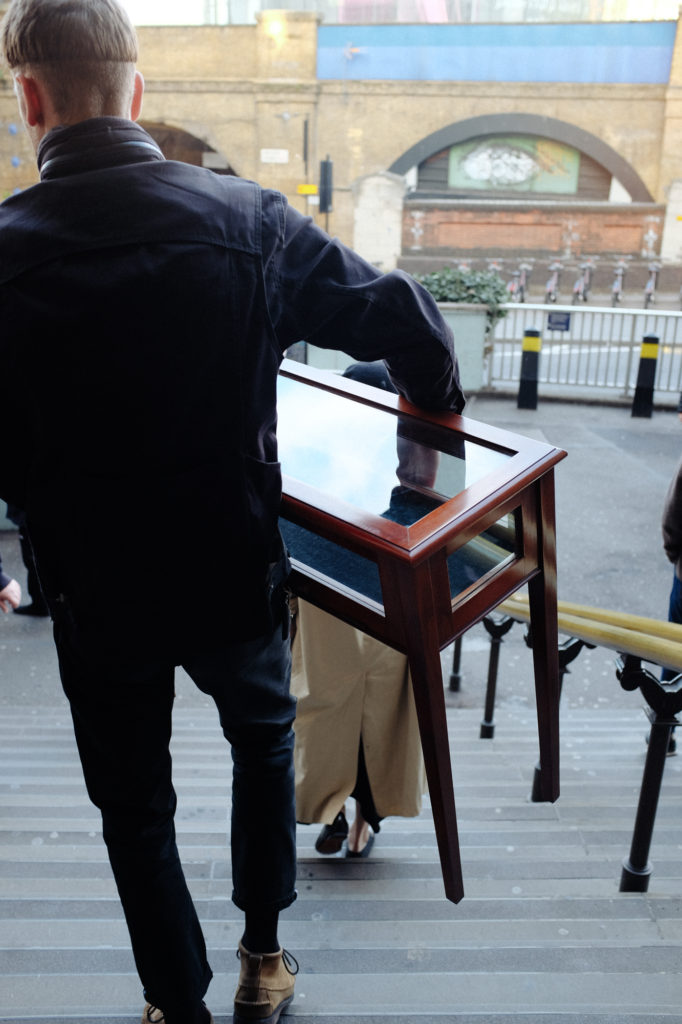 Finally, we made it to Waterloo Station! However to make our lives easier, instead of sticking to initial plan to take an Uber, we decided to walk all the way to the studio and carry the cabinet. I know, in the photo it looks like only Simas carried it – but trust me we did it together (most of the times)!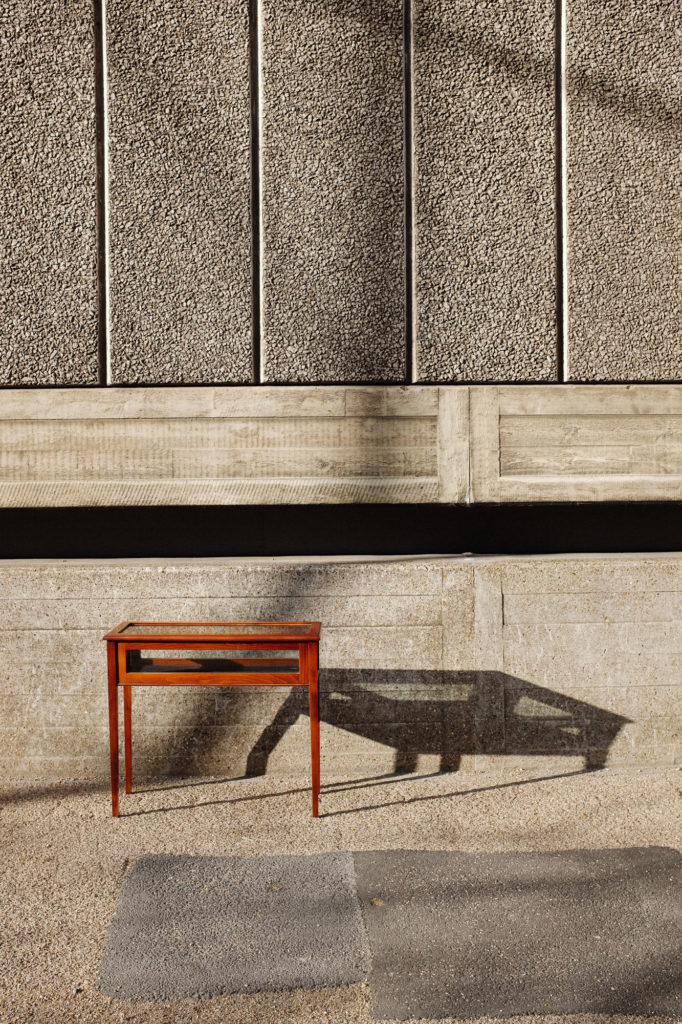 Along the way I took a lot of shots of my new cabinet next to beautiful London walls.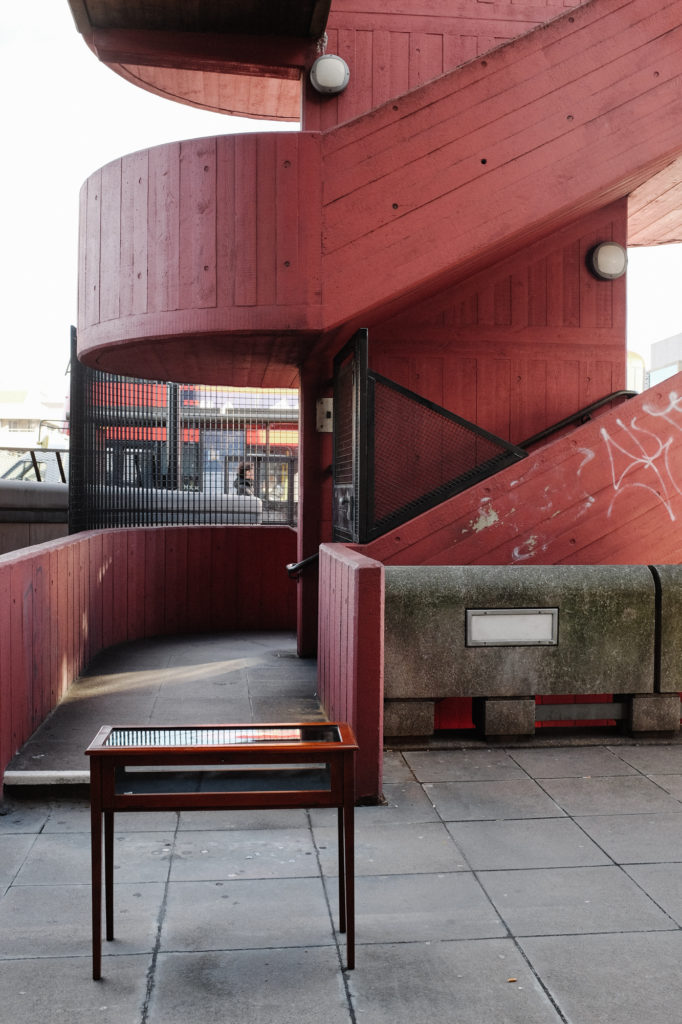 Climbing spiral stairs was brutal.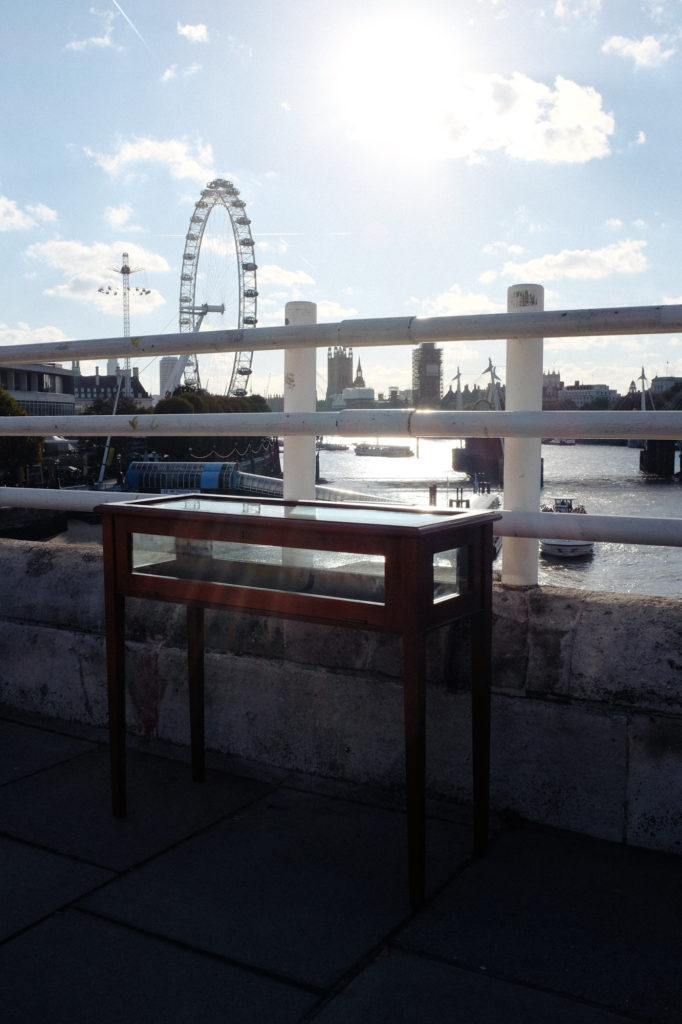 Bloody tourist. It insisted to be photographed on every corner.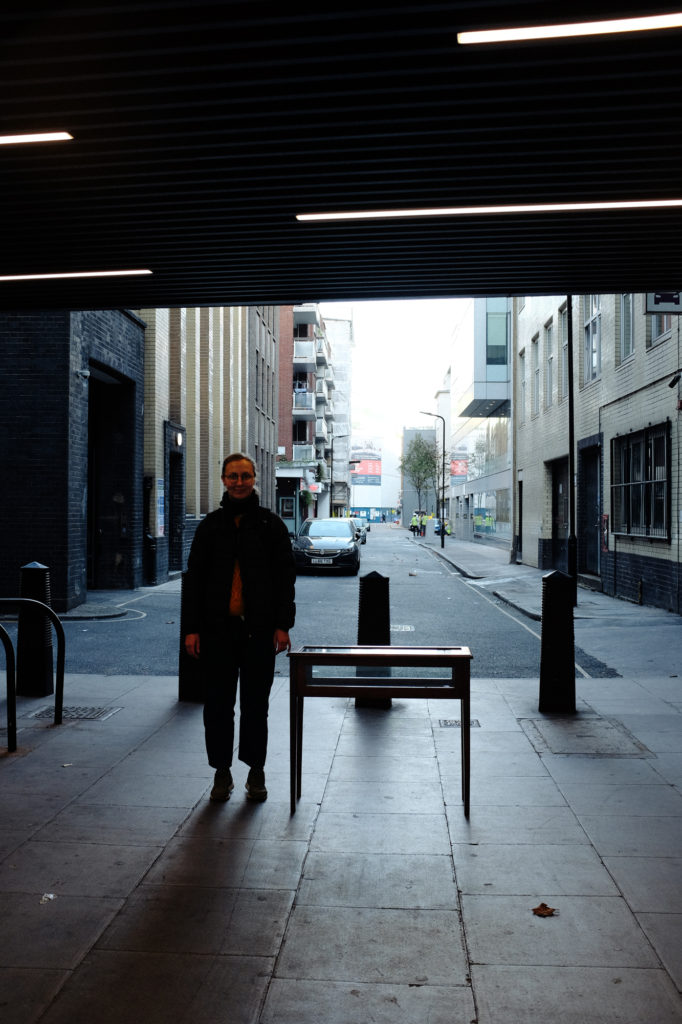 And here is happy me 10min away from a studio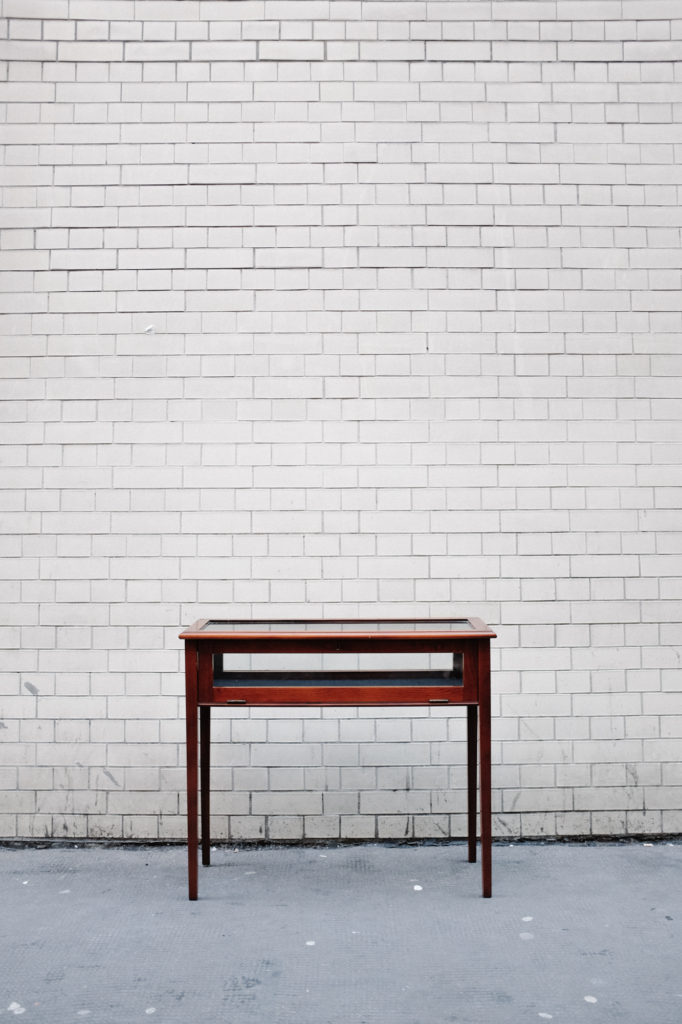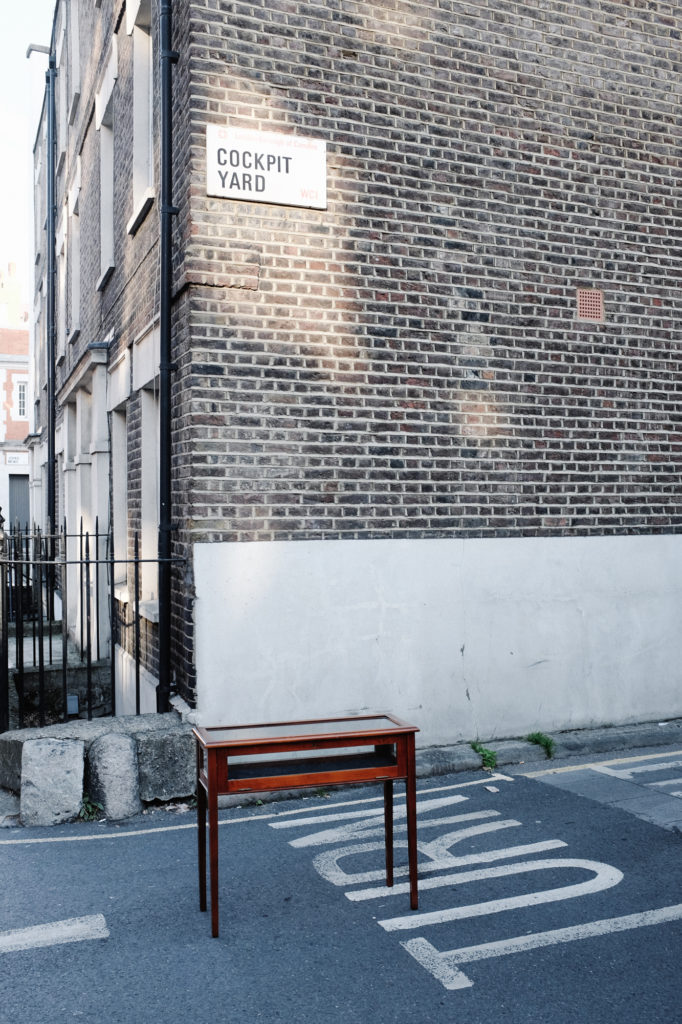 And here you go – we made it! All journey took us about 4-5 hours but I believe it was worth it. As soon as we left the cabinet in the studio we cycled home for another 10 miles.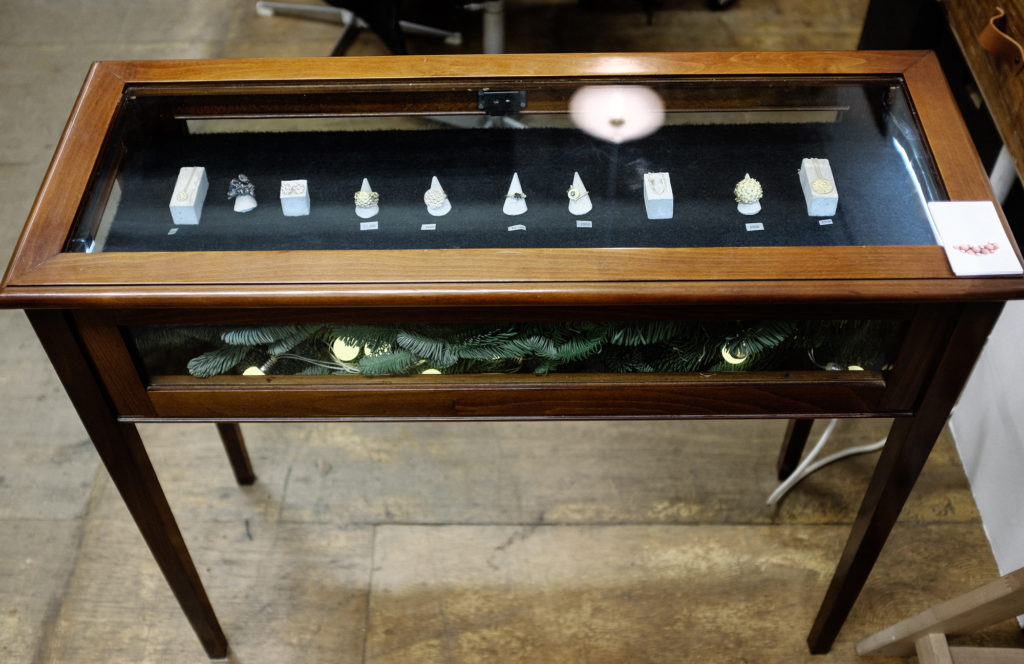 Installed the lights and put my jewels out for Open Studios 2018.