I enjoy working with clients to create beautiful, bespoke jewellery – whether it's an engagement ring, wedding band or remake of a heirloom into anything you can image.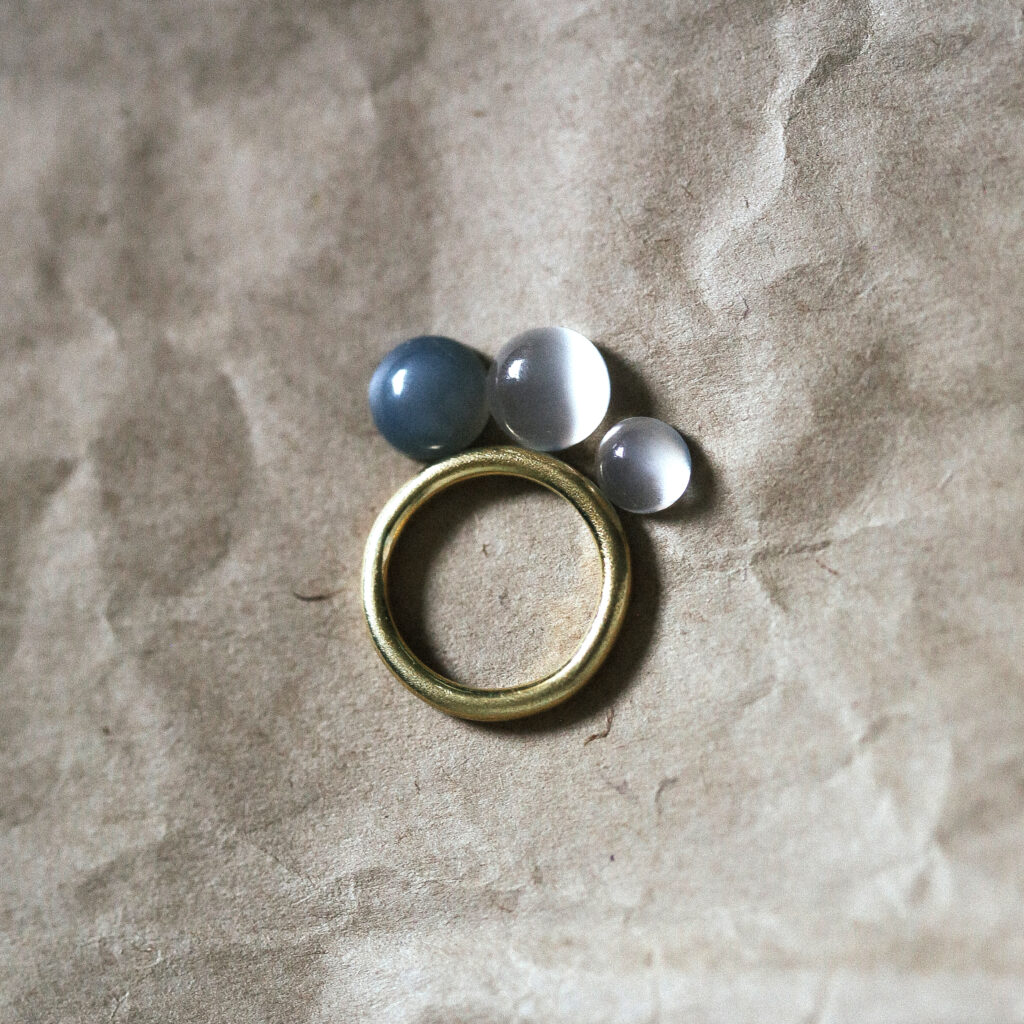 The commissioning process begins with discussing your ideas or requirements, this can be easily done by email, over the phone, via Zoom, or by visiting my home studio in Walton-on-Thames. After taking all the information I need I will be able to provide design ideas, quote and time frame.
Please contact Dovile directly here to discuss any ideas you have. Bespoke pieces vary in price depending on the materials used and the design.
Once a quote agreed I will then provide final design ideas based on your budget. Once the final design is chosen and gemstones (if used) are selected a 50% deposit will be taken. Work of the final piece will then begin with updates of work in progress.
Current lead-time is up to 10 weeks. When completed Dovile will provide you with a video and imagery of the final piece, you'll then be asked for the payment of the 50% balance and you will be able to collect or have the piece shipped to you.