Dovile b. goes international! Couple weeks ago I went to Germany to showcase my jewels in one of the biggest jewellery trade show in Europe – Inhorgenta, Munich.
Just so you can imagine the scale of the show I will give you some statistics. I was one of the 1,051 other exhibitors to showcase my work along with gemstone dealers, tool/equipment sellers and packaging as well as other services, spread out through 5 large warehouse style halls. And of course some over 27,000 industry visitors! I found the show  really enjoyable and successful! Got to meet so many new clients and gallery owners, and discuss my work with constant flow of visitors face to face.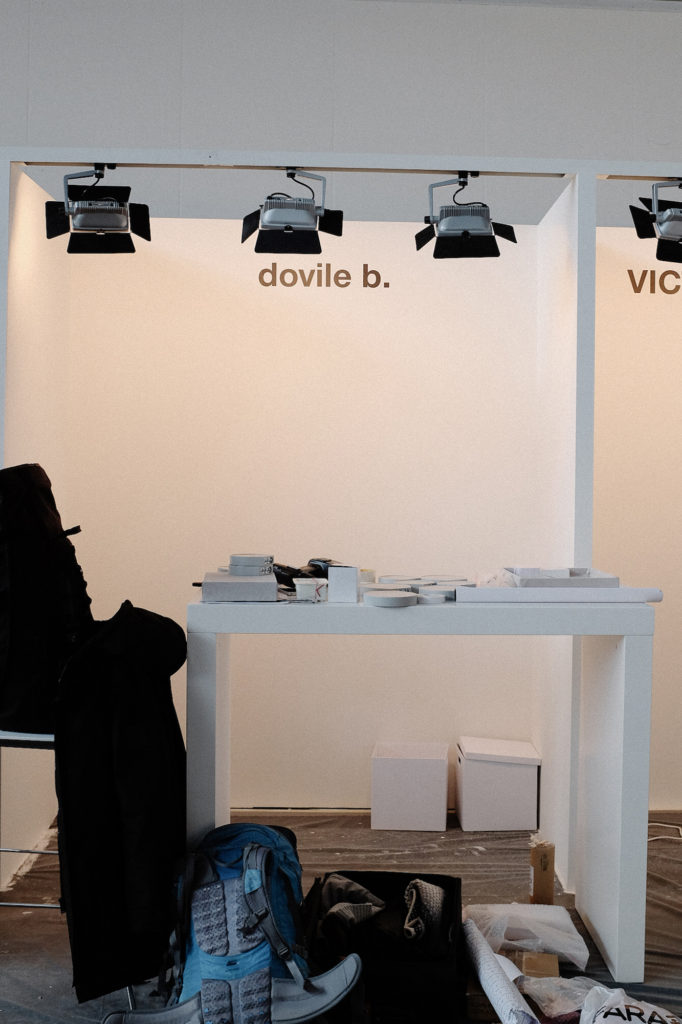 We set up for the fair straight from the airport and found ourselves busy unpacking amongst the buzz of all the other exhibitors.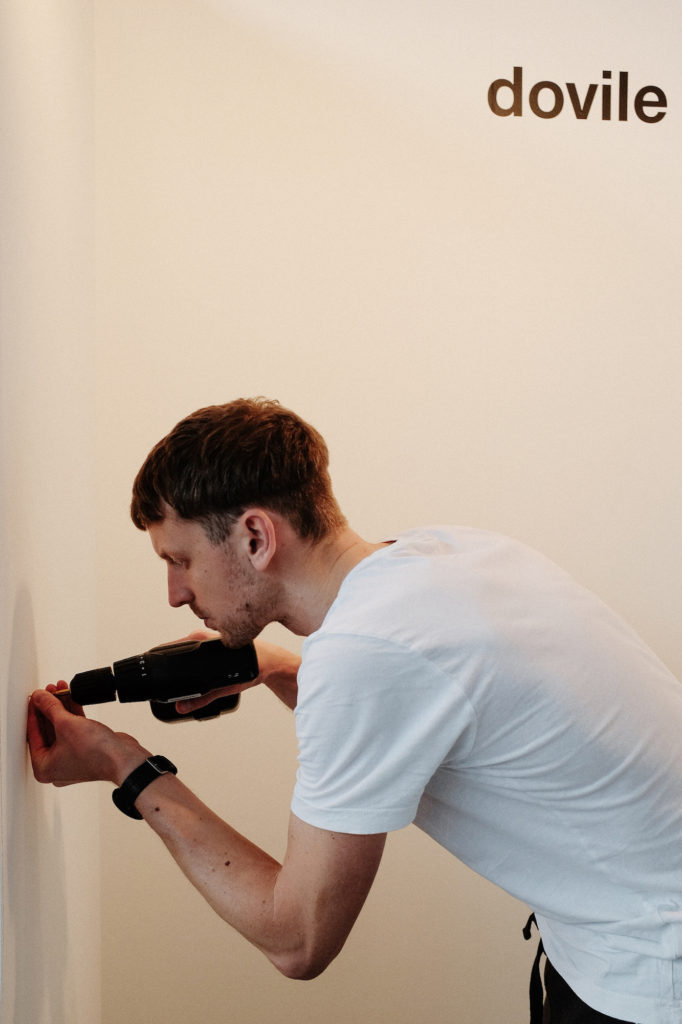 I was so happy to have my husbands help! He did all the hard work, all the drilling, carrying and also a lot of talking to customers. We also took turns manning our booth while the other went off exploring the fair. Thank you so much for always being so supportive!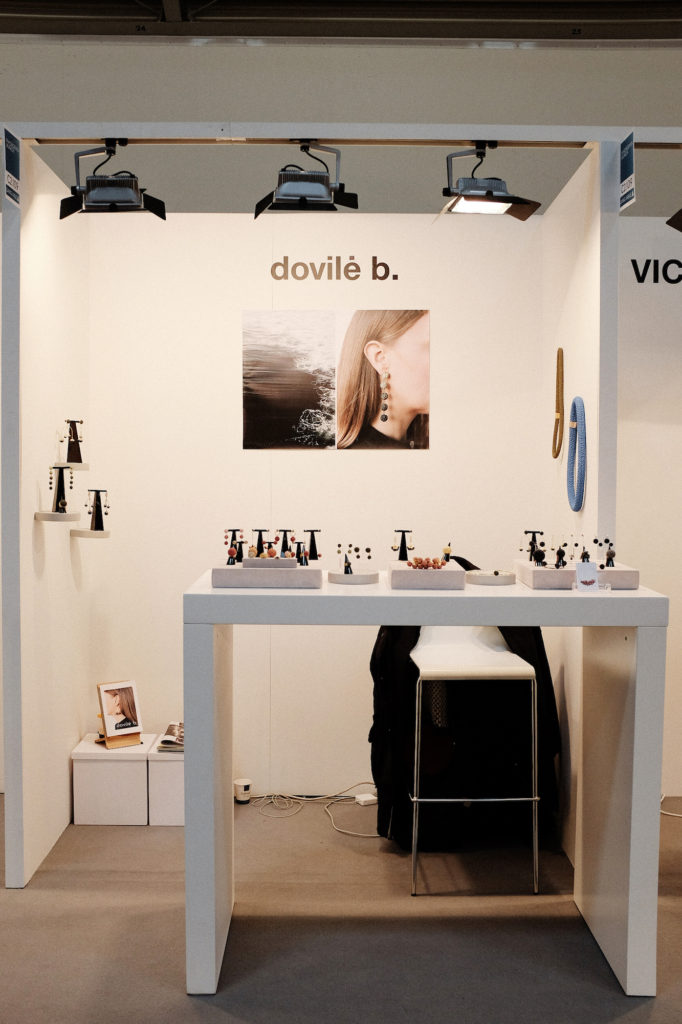 All set up and ready for Friday morning!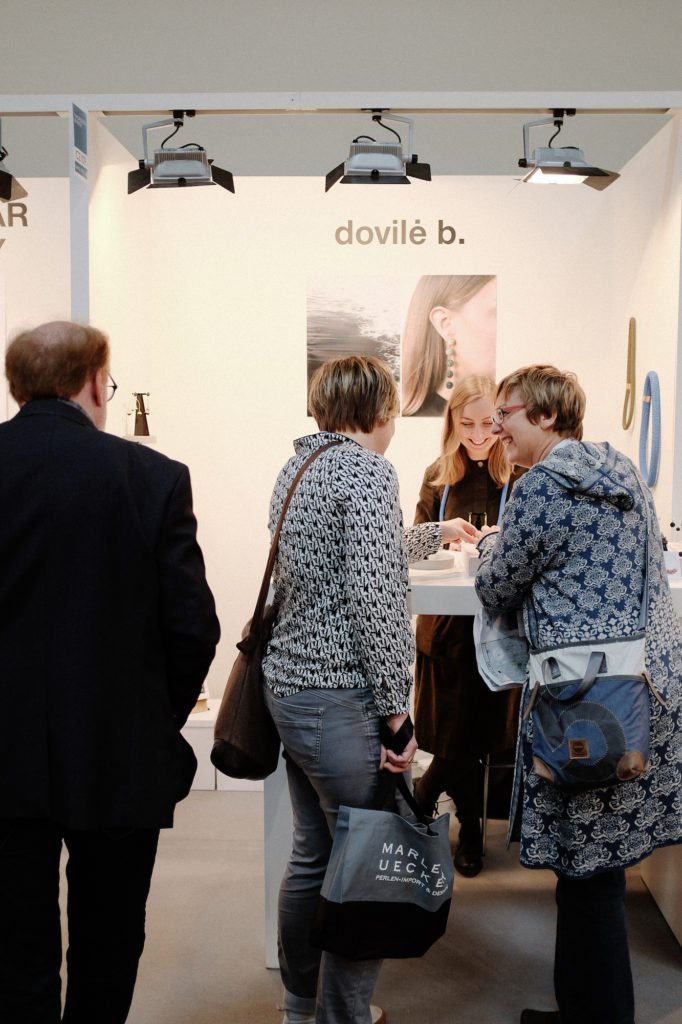 Always entertaining my clients with unexpectedly squishy silicone jewellery.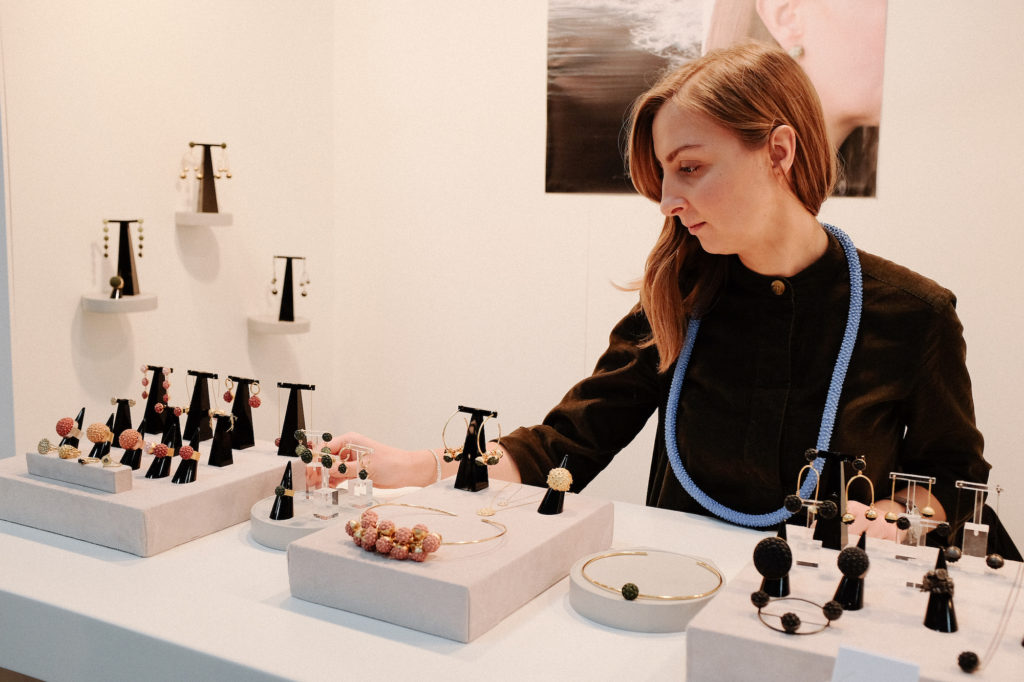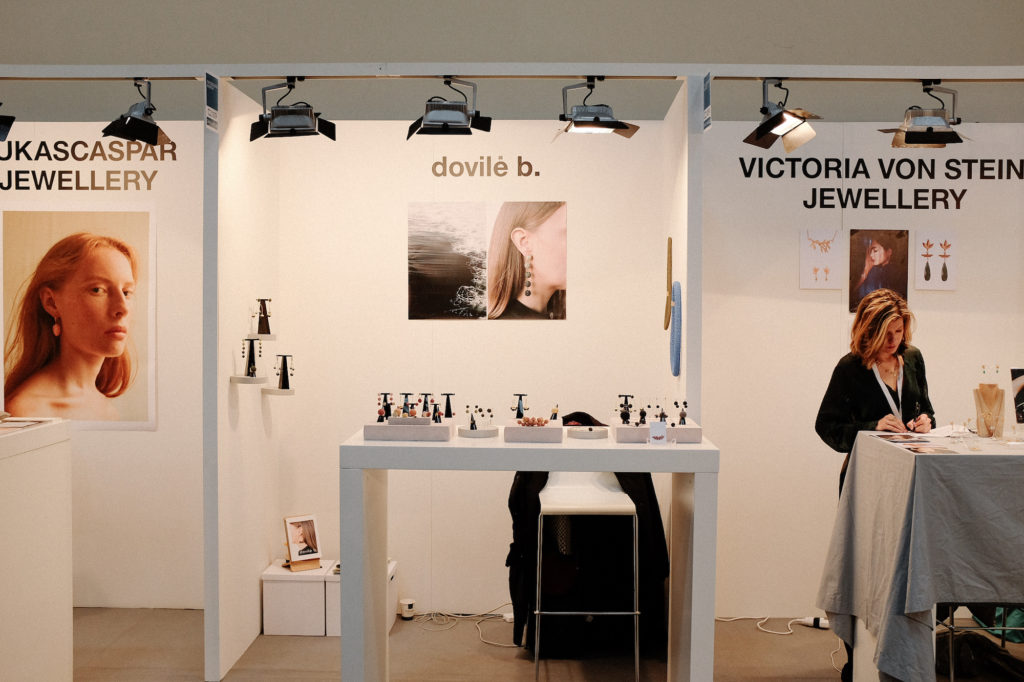 As well as meeting clients, Inhorgenta is also a fantastic chance to admire the work of both the new young designers and the really big and established brands.  I was lucky to have my booth in between two of my friends and fellow jewellers Lukas Caspar and Victoria Von Stein! They were so kind and helped me out as interpreters from German to English!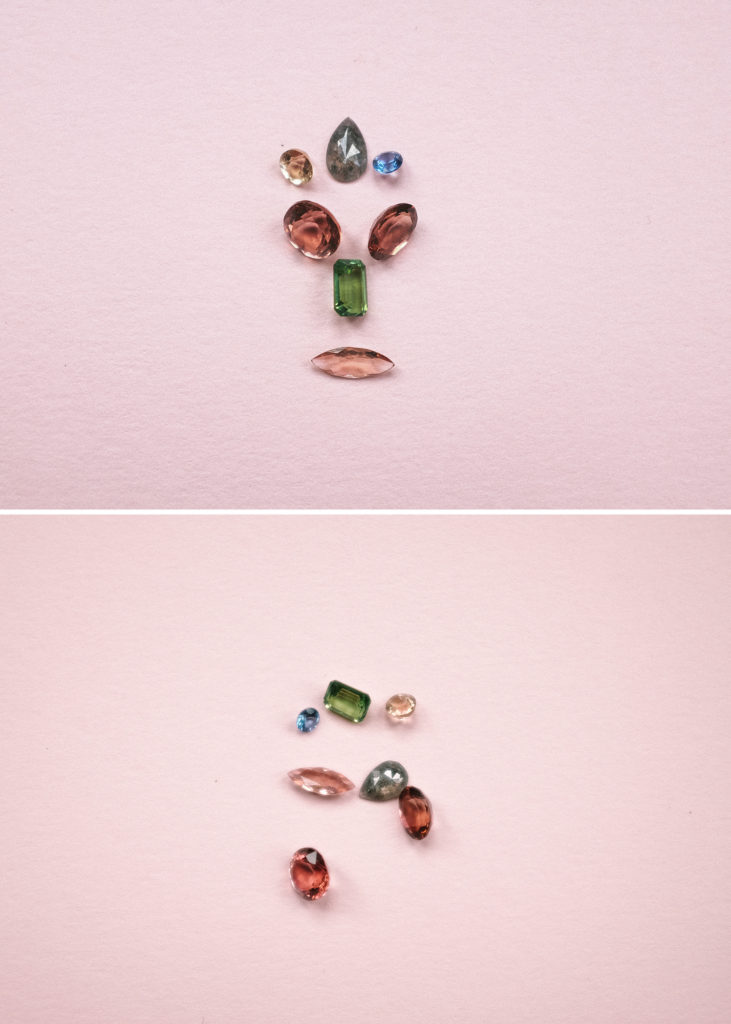 I also couldn't resist and went on shopping spree to buy some amazing gemstones! The selection all those dealers had was incredible and so hard to choose from! As you can see, I bought quite a few different shades of tourmalines, one untreated blue sapphire and salt&pepper diamond! I am so excited about my purchase and I can't stop looking at these gorgeous stones! Even though I still have no idea what I want to make out of them, perhaps one or two rings! :))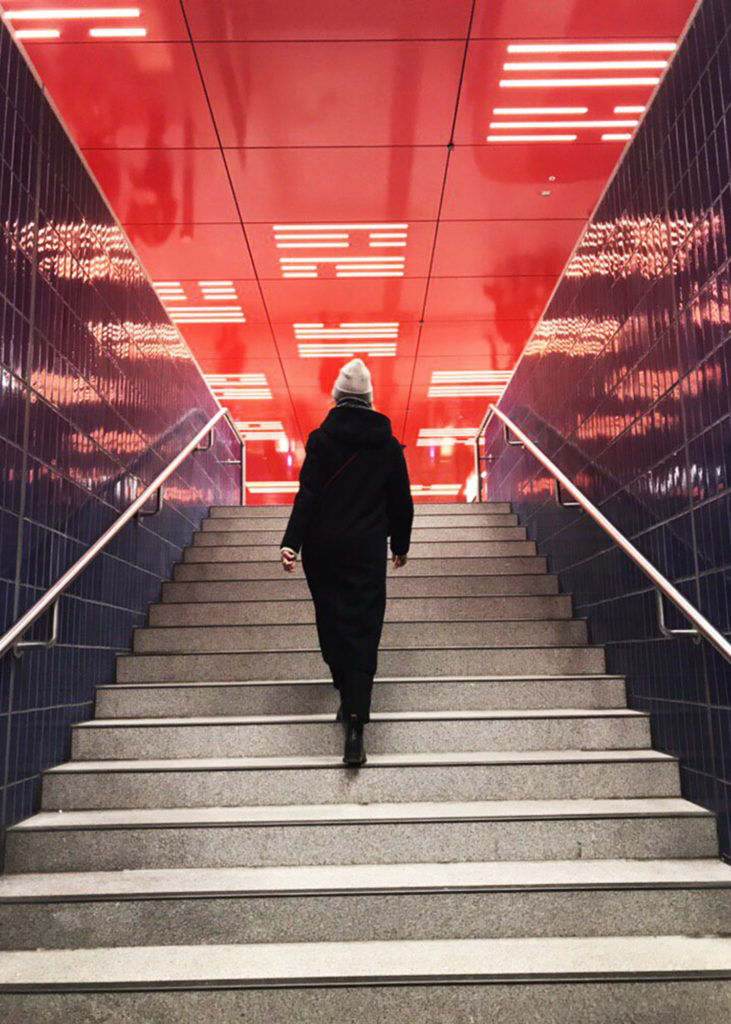 Bye bye Munich – was lovely visiting you! Even though we didn't have much chance to explore you this time round – but thank you for being so welcoming! Can't wait to come back next year and buy more gemstones!