I am pleased to let you know that I am now offering wax carving classes for jewellery making. The class is suitable for complete beginners or advanced jewellery makers. All the classes are now available to book from start of October and can be booked online!
You can now learn this exciting new skill from the comfort of your own home or from my home studio in Surrey. Spend an afternoon or an evening getting creative and learn new skills of jewellery making with my One-On-One wax carving workshop. Craft your very own ring from wax with personal touch and beautiful textures and meaning. This workshop is perfect as a gift for somebody or a treat for yourself and can be done in larger groups or couples if you wish.
Where?
Learn the art of wax carving with Dovile either at the comfort of your own home via Video call or in my home studio in Walton-on-Thames. With all wax carving tools and materials provided and sent to you, you will learn how to make your very own ring that is one-of-kind and completely unique. I will guide you and demonstrate step by step actions of making a truly beautiful ring that fits you perfectly once complete.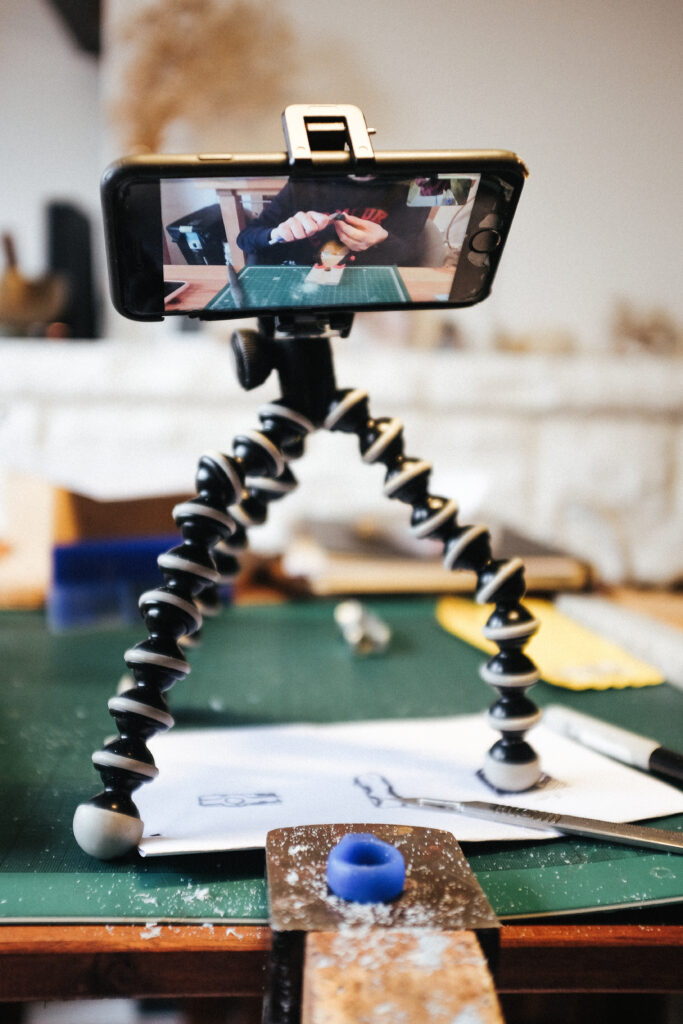 Tools and Delivery:
If you wish your class to be online, you will be posted all the tools. In the jewellery making kit, posted to you, you will be provided with all the tools you need, as well as waxes and the box to return your wax and tools back to me. Once your ring is cast into precious metal of your choice I will then hand-finish it following your instructions and post it back to you. Once the casting will be finished you will be invoiced to pay for the price of metal, this gives you flexibility to choose your own metal, wether it is brass, silver or even gold!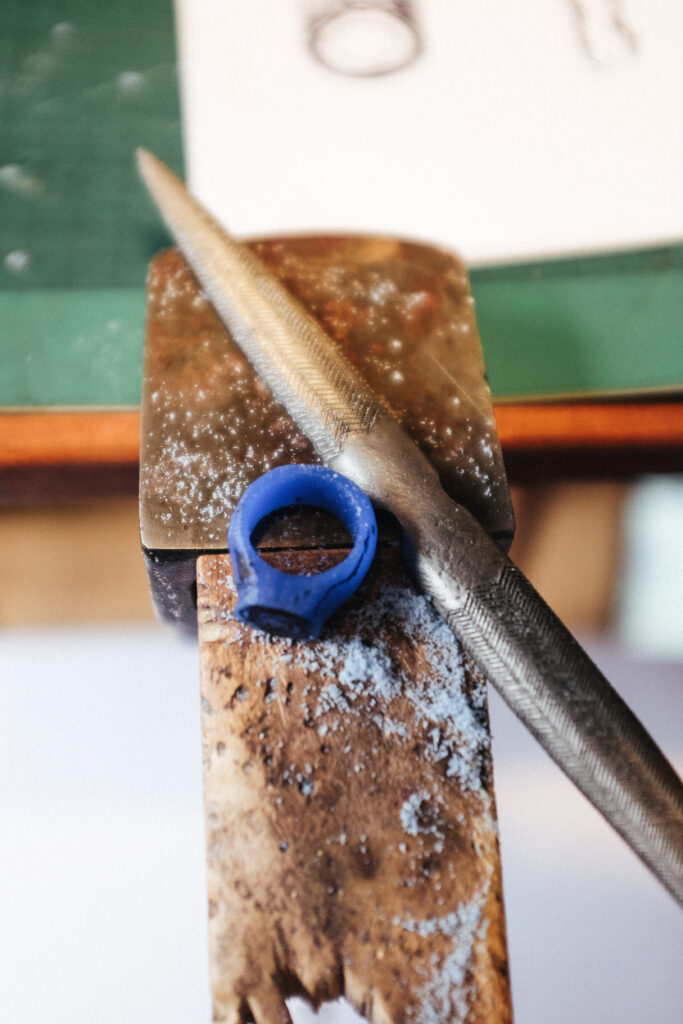 Time:
This is 2 hours workshop and is perfect for complete beginners with no previous jewellery making experience needed. Before the workshop I do recommend having a rough sketch or an idea what kind of ring you would like. (however, I can give you some ideas for inspiration too.)
Returns:
All waxes and tools being returned must be carefully packed in their original packaging and returned to me within 14 working days of your class to be cast. After this your wax will be cast and hand finished and delivered back to you within 4 weeks.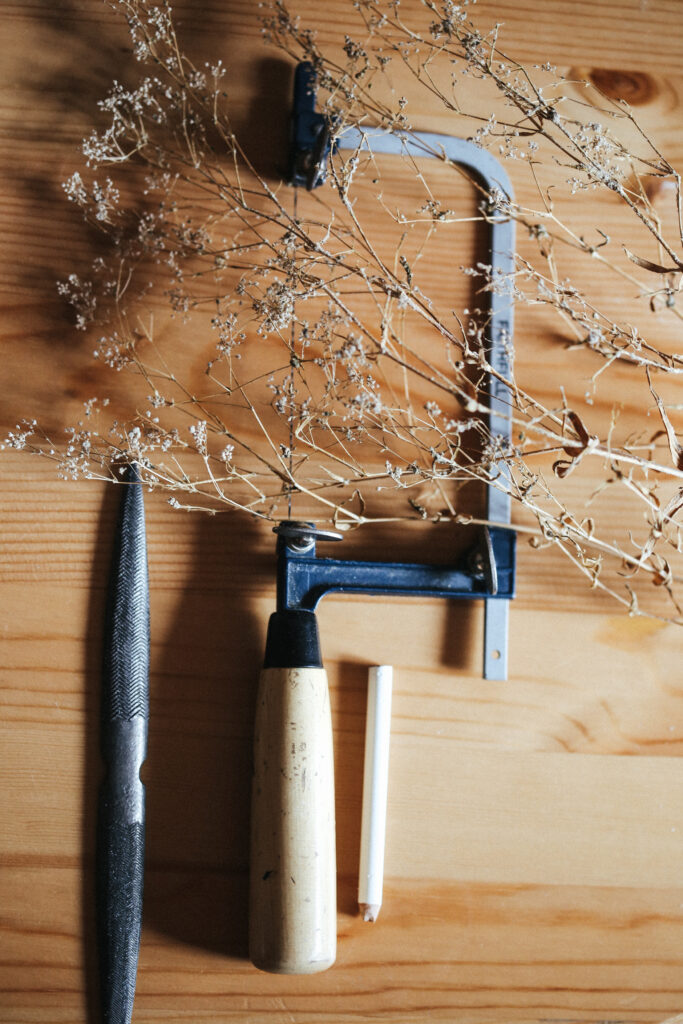 My Happy Client Alia
In the past few months I have been closely working with my client Alia to create beautiful one of a kind jewellery for her dreamy jewellery range. She learnt how to wax carve ring using melting technique and beautiful statement earrings (still a top secret!) with folding technique we developed according to her design brief. Once her ring was finished, Alia wanted to set a beautiful aquamarine stone for extra sparkle and engrave a meaningful message on the inside. Besides wanting to learn jewellery making Alia is very talented wedding photographer based in Paris.
All of these options are possible just let me know before the class and we can arrange the time scale need to make more intricate jewellery pieces.